VKA 2016 Environment - Author & Presenter Padmini Arhant Vishwa Kalyan Award recipients details for 2016 were released last year....
Recent Posts
Nature's Gift
Roses are Red, Violets are Blue and Peace is Bliss
Roses have soft petals and prickly thorns with green leaves regardless of the flower color.
Similarly, life offers joy and sorrows, success and failures that are to be accepted as reality. Cherish joyful moments and erase sad memory.
Acknowledge responsibility for your failure and share credit with others on success. Though the reverse is the common practice.
Quit lies and deception as they are self-defeating. Help and not hurt others. Live and let others live peacefully. Life is an opportunity to review, recognize and reform.
Wasting time and resources in negativity is a sign of deterioration and inner conflict eventually leading to cessation.
The one who tries to please all pleases none due to disingenuous disposition embarked in self-interest.
Natural Fragrance
Mother Nature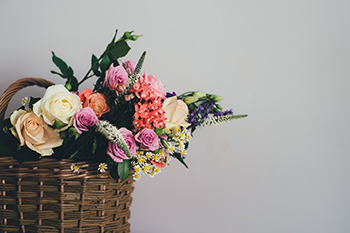 Sweet scent captivates sense . Similarly beautiful art attracts attention. In nature, the combination of  fragrance and spellbound beauty in the breathtaking landscape with a blue sky, vast oceans, rugged mountains, snowy alps and green forests are beyond expression.
Earth is a treasure and gift to all living beings that deserves care and protection for survival now and in the future.
Padmini Arhant Skydive in California, USA – November 28th, 2021
Social Media Censorship
Life is a Gift
Life is a gift. Living own life is an art. Those who live others life i.e. wasting their time in snooping. spying and snitching on others typically declare themselves corpses for they never live own life or mind their business.
Get over envy before this dreadful disease called jealousy consumes you.  Envy is also a sign of inadequacy and insecurity.
Malice is a malignant cancer that affects the source rather than the target exemplifying what goes around comes around.
Hatred and prejudice towards anyone is a reflection of inner self – the unhappiness and hopelessness in oneself evolve into unnecessary agony for them. Once again a self-inflicted injury eventually hurt the origin not the one that is aimed at.
Those who fail to live their life and instead steal others life and identity are morbid losers.  They are ashamed of admitting their personal profile and characteristics while being foremost in targeting those who care less about them or their opinion.
With unknown factors on life existence such as time, condition and situation, don't throw away life in obsession about anyone or anything. Such living is counterproductive and clearly signify lifelessness.
Life is a gift  Live your life and let others live theirs.
Padmini Arhant 
Original v. Fake
The differences between original and fake are;
The original is meaningfully true, natural and authentic whereas the fake is false, manufactured and disingenuous.
Those using the fake to justify their fraudulence convince the gullible on anything not the alert and wise.
Original is and will always be original. Imitation is an  enamel that slips and fades after minimal use.
The example is real gold i.e. original and the imitation that is plated with artificial alloy painted in gold color. Needless to say there is no match in quality and value.
Similarly, the imitation could be embarrassing for those wearing wig blown away in public with gusty wind exposing reality.
Furthermore, the original need not prove anything to anyone and apologize to none for being as such – truthful and genuine.
Again, using the fake to bash or tarnish original highlight lame wicked cowardly tactics affecting the source and catalysts not in the least the original target.
Padmini Arhant
Enemy Profile
The enemy unable to fight own battle within self and succumb to self-destruction is least threatening and unworthy of any attention.
Could an enemy taking marching orders from Saitans within i.e. own mind and outside be smart, courageous and powerful?
Obviously not. Instead they are dumb, weak and powerless.
Could an enemy using proxies, pawns and puppets in nuanced attacks and insinuations have any merit and credibility?
The fact they rely on manufactured concoctions much to self-embarrassment and self-defeating purpose suffice response. Not to mention the inability to face whom they target via ethics and intellect, the attributes oxymoron to them except developing mob mentality.
The enemy utilizing own dead or alive inventory against the target exemplify fait accompli.
More than anything, the morbid culture to associate target with deceased exalt the challenged to glory in repeat resurrection to life compared to Jesus Christ in one time resurrection.
Could an enemy's obsession and chronic fixation gain anything other than wasting life?
Such indulgence invariably result in self-mortification.
Why worry about an enemy preoccupied in self-termination?
Padmini Arhant 
CNN – Cult News Network Explains Cult Behavior
The Vice Presidential nominee Kamala Emhoff was rejected by democratic base in the Presidential bid  in democratic primary in 2019. The candidacy as VP is not people's choice.
Instead Beijing, deep state, swamp and relevantly Barack Obama's pick to perform evil cult activities of their desire. 
Is this what happened to Kamala Harris/Emhoff – Chosen by Barack Hussein Obama and Deep State Swamp to mould into 'Radicalized Cult Behavior' – OBEDIENCE and SILENCE?
Padmini Arhant
Corruption – Unethical Pandemic Crippling Humanity
Elaine Chao's CCP Ties Exposed | Mitch McConnell Acknowledged Biden As President-elect
Courtesy – China Observer Vision Times.
Thank you.
Padmini Arhant
Congress Passed COVID-19 Stimulus Package
Congress Passed COVID-19 Stimulus Package
After withholding long overdue stimulus checks to Americans enduring health and economic problems, Congress passed stimulus bill essentially transformed into pork spending with generosity to South East Asian nations is an interesting twist in the political game.
Are South East Asian nations incentivized for mail-in-ballots and absentee votes in advance for 2022 mid-term election?
Congress procrastination on stimulus package passed post election 2020 agonize families and small businesses nationwide. The meager $600 to individuals and families deprived of regular income due to indefinite lockdown is an insult to injury.
The newly adapted America First could not be a mere slogan for democrat House of Congress. Action matter more than political posture.
Where there's a will there's a way.
Padmini Arhant
Freedom March in Capital D.C.
The peaceful assembly in Freedom Plaza in the capital Washington D.C. today is testament to freedom loving citizens from all walks of life representing the stars and stripes in the difficult times with democracy challenged by internal politics, foreign communist regime together with offshore and onshore billionaires funding rigged election.
Not to mention the tech giants gag order and censorship of freedom of expression on social media. The tech oligarchs duplicity representing democracy and democratic value exemplified in silencing free speech and democracy.
Long live Democracy, Constitution, Republic Power in Free and Fair Election barring corruption and foreign intervention in the United States and the entire world.
Padmini Arhant
Mind Your Affairs
Mind Your Affairs
Padmini Arhant
Minding own affairs is the place to start to get things in order.
Unfortunately, there are folks preoccupied in intrusion and invasion of space and others' rights much to own peril. They waste life that could be lived productively in otherwise counterproductive lifestyle.
Checking own shortcomings and status quo for improvement and revival from point of no return would provide basic guidance in averting disaster.
Fatal obsession with others life and identity is destructive. It leads to indefinite suffering and burden on soul. The agonizing experience guaranteed upon departure from the world and beyond.
Live your life not others in the limited life span. Life offers opportunity to deal with karmic obligations. It is continued until the account settled with dues to none.
Any satisfaction from hurting and harming others is sadistic pleasure. The indulgence has internal impact on source sustaining injury and insult to intelligence.
Never assume relief or redemption from sins and wrongdoings without penance and repentance.
Axis of evil with malice and hubris ends up in the ditch.
The digger digging grave in the attempt to bury others invariably leaves the digger buried in return.
Nothing is free in the time and space yielding profits and losses based on investments and strategy requiring ingenuity and labor. To some crooked means riding on others back and exploitation is inherent trait.
In following the simple rules, one could benefit living a fruitful and respectful life.
Thank you.
Padmini Arhant
Personal Health Update – Padmini Arhant
Personal Health Update
Padmini Arhant
COVID-19 Test Result – California, USA 
Dear PadminiArhant,                                                                                  
The result of your 7/24/2020 COVID-19 test was negative. You do not currently have COVID-19 infection. Please continue to wear a mask when you leave your house, practice social distancing, and wash your hands frequently.
This letter may be presented to your employer if needed.
Thank you for choosing Santa Clara Valley Medical Center.
——————————————————————-
NB. The above test is the very first one on voluntary basis. It does not involve any previous positive test leading to hospitalization, medical treatment for any COVID 19 symptoms and  subsequent discharge for that matter.
Padmini Arhant 
Trash Talk
Why do some engage in trash talk and vicious propaganda about others and pre-occupy in self-condescendence?
Answer: Such behavior is related to them having nothing in defense on their criminal activities except relying on offense sabotaging self-respect if at all they had any and continue to make a fool of themselves in the process.
The compulsive conduct is also a reflection of their inadequacies and severe deficit in values defining character and substance or the lack thereof prompting asinine indulgence much to self-embarrassment.
Padmini Arhant
Choice is Freedom – Padmini Arhant
Free world and free society would represent freedom of choice.
Being able to exercise freedom in life on all matter define liberty.
None have the right or authority to seize others freedom in the space and time that are exclusive to every individual.
Forcing anything by coercion, manipulation or mass deception only result in resistance and rejection.
Choice is fundamental to distinguish one from another.
Merit translated into delivery quintessential in evaluating performance.
Substance important and relevant than symbolic synthetic symbiosis sponging off others.
Submission to compulsion is contradiction to selection and option.
Choice is the ultimate choice in living a life without having to pay a price in self-sacrifice.
Thank you.
Padmini Arhant 
Author & Presenter
PadminiArhant.com
Prakrithi.PadminiArhant.com
Life – Padmini Arhant
Life is a blessing. Live your life not others and introspect within to make it better. 
Success granted denying others their legitimate rights to success is never a success.
Never claim anything that does not belong to you.
Repeating a mistake is blunder.
Even the rock is reduced to rubble. Might and power are perceptions in the mind susceptible to folly and fallacy. 
Be true to yourself so you can be true to others near and far. 
When you seize others rights, You cease to exist. 
Don't run away from you. Face your inner self with courage and dignity.
Share love, peace and kindness towards all. Spare others from hate, envy and abuse.
Treat others the way you want to be treated by them. 
Respect others life, rights and space. 
Respect is a two way street. Not one way with a dead end. 
Defeat your enemy within, you win love all around. 
When others define you, that is impression. When you define yourself through your inner abilities and deeds that is self-realization -Nirvana.
Author
Padmini Arhant 
Reality – Padmini Arhant
Lip service is common.
Delivery exemplify action.
Fake and imitation are not original.
Padmini Arhant
விஷமான கற்றாழை – தின மலர், மற்றும் என் பெயர் சிவப்பு என்ற மறைமுக கோழை
விஷமான கற்றாழை விஷமுள்ள கிருமியைவிட விஷமாகியிருந்தும் தன்னை தின மலர் என்று பொது மக்களை ஏமாற்றி காசுக்காக
சமூக ஊடகம் மற்றும் செய்தி தொழிலை விபச்சாரம் நடத்துவது ஒரு கேவலமான நிலமையாகும். இந்த வகையில் செயல் படுவது செத்துப் போன பொருளாதாரத்தைத் தெளிவாக காண்பிக்கிறது.
இந்த தரம் கெட்ட செய்கையில் ஈடு படுவது இவர்களின் அழிவு காலத்தின் அறிகுறியாகும். தின மலர் வாடி கருகி போனது உறுதி. இதை சுற்றியியுள்ள அனைத்தும் மற்றும் இந்த முறையை கடைபிடிப்பவர்கள் அதே கெதியை பெறுவது நிச்சயம்.
அதே போல் சிவப்பு நிறம் ஆபத்தின் சின்னமாகும். அப்படி இருக்கையில் தன் பெயரை சிவப்பென்று சொல்லிக்கொண்டு அந்நியர்கள் மற்றும் கறுப்புச் சட்டைக்கு தூக்கு தூக்கும் இந்த போலி காவிச் சட்டை எதிரி சமூக ஊடகம் மூலம் மக்களை முட்டாளாக கருதுவது அயோக்கியத்தின் உச்ச கட்டமாகும். இந்த ரகமும் விபச்சாரம் என்பதை நிரூபிக்கிறது. அதோடு அவரவரின் கேடு காலத்தையும் பிரதிபலிக்கிறது.
PA at God Shiva's Pashupathinath Temple, Kathmandu, Nepal
Absolute Truth
Reunion with Divinity God Shiva at Holy Mt.Kailash 2019
Lieutenant Young Wu United States Air Force and Padmini Arhant - The Pilots. Flying the Plane over Blue Skies in California on Sept 5th, 2018 was Awesome.
Tamil OM Symbol & Pranava Manthiram